Back in October, MindField Online announced the launch of the new SurveyCloud mobile app. We also announced our latest prize drawing, "MindField Makes it Rain for the Holidays!" Prizes include one $500 grand prize winner, two $100 2nd-place winners, and six $50 3rd-place winners.
Well, it's time meet the winners!
** $50.00 Third-place winners! **
Lou Marie B. of Cape Coral FL
Rebecca B. of Logan UT
Rebecca H. of Cleveland OH
Kent R. of Raleigh NC
Chelsea G. of Placerville CA
Pat C. of Chicago IL
** $100.00 Second-place winners! **
Jocella H. of Jonesboro GA
Christina B. of Arlington TX
And finally…
** $500 Grand Prize winner! **
Starlah R. of Rialto CA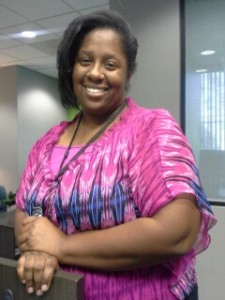 A married mom of two, Starlah has been a MindField Online panelist since 2006. She enjoys taking the surveys, formerly on her PC, and now with the "simple to use" SurveyCloud App on her mobile device. More than once, she says, a 12 or 15-dollar payout has come in handy for expenses around the home.
So, what's it like to win the $500? Starlah says, "It was a big surprise – I don't win things! I saw the notification in my IN box, which I don't automatically check regularly. But something told me to open that email – and I'm glad I did!" And what to do with $500? "When you have kids, they always need something! But also, we'll have a little extra for the holidays, and a little extra to put in reserve."
Sounds like a plan, Starlah! Thanks to you and all of our winners for your many years of membership. Thanks for downloading and using the SurveyCloud mobile app. And Happy Holidays to you and yours!!!
Who will MindField "Make it Rain" on next? It could be YOU! Another drawing is coming, just in time for Valentine's Day. Stay tuned!