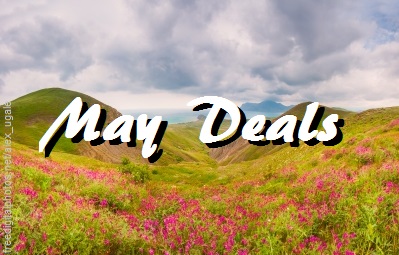 What are your best buys for the month of May? Well, not only does May include Mother's Day and Memorial Day, but May 4th is also Star Wars Day ("May the 4th be With You!") So there are plenty of shopping – and saving opportunities to be had! Which of these items will be on the agenda?
Kitchen Appliances
Star Wars stuff
Memorial Day-related military discounts
Menswear
Fresh corn (Silver Queen for me!)
Peaches, apricots, cherries and nectarines
Melons
Grilling supplies
Handbags
Swimsuits
Sandals and Spring Clothing
Tires
Linens and Mattresses
Jewelry and watches
BUT…Hold off on PCs and laptops: Back to school sales start in June!
Here are some links to help you compile your May shopping list!
Are any of these items on your to-do list for May? They say you could save up to 75%! What are you in the market for? Let us know over at the MindField Online Facebook page!