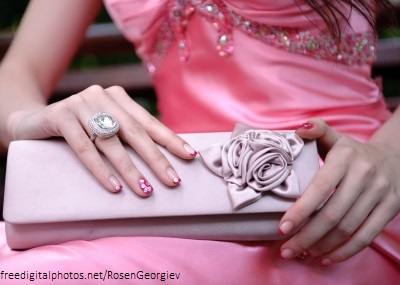 With the price tag for attending the prom hovering around $900, and the cost of the ridiculous Promposal at about $300, you may be looking for ways to save, whether you are the prom-goer, or the parents who are typically footing 60-70% of the bill.
If you or your kid have been enthralled by the MTV notion that Prom has to be dazzling and decadent to be memorable, you can stop reading now; just surrender and get out your checkbook.
On the other hand, as Dave Ramsey might say, spending big isn't necessarily bad. If you have the money, or if you have saved up for it, and it won't put you in debt, and you don't use credit cards, then have at it.
As a MindField regular, though, you're probably the type that would get a thrill from creating a fun, memorable experience AND saving money while you do it. So, here are a few money-saving tips for prom, followed by some useful links for further information.
Prom Savings Tips 2016
Borrowing: Dress, shoes, earrings, handbag, tuxedo, Grandpa's late-model Lincoln Continental – it all adds up!
Creative Dress Buying: Craigslist, Goodwill, clearance sales at a Bridal store. The internet can help!
Makeup Party: It's come to the point where girls are having a spa day before prom. Instead, get the gang together and have fun. Bonus: When your little brother sees you and the girls in curlers and face masks – he will FREAK OUT!
Dining at Home: Instead of reservations, plan a fancy meal at home. Again, invite the whole crew. And then maybe do a fancy dessert at a restaurant
Teaming Up: If you must hire a limo, get the whole gang together. Saves money, and is a lot more fun
And on and on. Now, all tips aren't created equal. Having dad dress as a chauffeur and listening to his dumb jokes all night probably won't fly. But if you take time to read the following links, you are sure to find several useful prom savings tips.
Links:
Did they miss any prom savings tips? Let us know over at the MindField Online Facebook page!