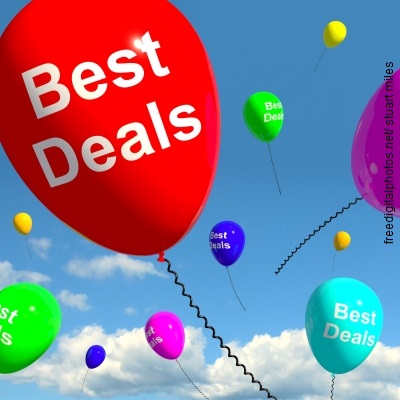 So, the kids are back to school. You're picking through the rubble they left behind in your home, and you're wondering what's next. How about some September savings? We have compiled this list from a few sources around the web. Here's a sample, and links are below. Happy savings!
September Savings:
Anything Summer: It may still be 90 degrees in Charleston SC on September 10th (and it will be) but summer is officially over. So, anything summer or outdoor-related must go, including:
Bicycles
Lawnmowers
Sunglasses
Grills
Patio furniture
Swimwear
Summer apparel
Travel: The season is over, and deals are to be had. Time Magazine says Florida's Emerald Coast (along the Panhandle) is a great deal in September
Otherwise, airline tickets and vacation packages in general are good bets.
Odd 'n' Ends:
Appliances (but November might be better)
Broadway tickets
Wine
Ceiling fans
Apple products: Next-generation models are coming, so look for deals on previous generation models.
Mattresses: Usually an April-May purchase but, for some reason, experts say September is also good – this year, anyway.
Coffee: 9/29 is National Coffee Day, so look out for freebies at your favorite fast food place.
Here are your links:
So, see any good deals? Did we miss any? Let us know at the MindField Online Facebook page, and have a great weekend!