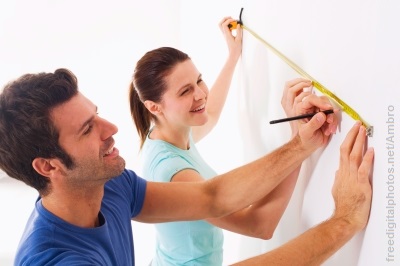 The path to spring home improvement can be rewarding. All it takes is a lot of time, work and money, and the willingness to disagree long and loudly with your significant other. As for the marriage counseling, it's often covered under your health insurance plan, so there's that.
If you decide to go down this road, you probably have a few projects in mind, both big and small. But which ones make the most sense for you, your house, your neighborhood and your budget?
Fortunately, this is the time of year when teh intarwebs are full of spring home improvement tips. So we thought we would be a good neighbor, passing along constructive advice, and not just threatening to call the City about your shutters that haven't been painted since Bush was in office – no, not him, his father!
Here are some links:
And, just so you know, I am right there with you. Our sliding patio door is forever cloudy. The seal has rotted between the panes in the double-glaze. Estimated repair? $480.00! Yay, home improvement!
What's on your infernal to-do list this spring? Let us know over at the MindField Online Facebook page!