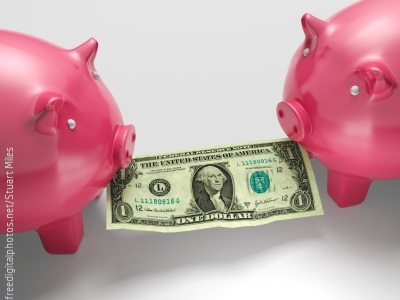 It's a common theme that you hear repeated by the personal finance gurus – and the anxious folks who call them up on their radio shows: Why don't they teach this stuff?
I think that life gets complicated, and the simplest lessons, such as "Don't buy stuff you can't afford," get lost in the hustle.
So it's helpful when somebody – MoneyTalksNews, in this case – types up a list of common money mistakes. We have all made a few of these. For instance, I waited YEARS to take advantage of my employers 401K matching, and I am still catching up! Others, I finally caught on; I haven't bought a new car in years, and I try to pay off my credit cards every month. But, your mileage will vary, as they say.
So what are some common money mistakes? Here are a few:
Keeping up with friends
Letting indulgences become habits
Signing up and spacing out (Your first month is free. After that…)
Buying a new car
Buying almost anything else new
Paying interest on credit cards
Ignoring your employer's 401(k) match
Borrowing to buy stuff that loses value
Chasing credit card rewards
Living with no emergency fund
Letting bank fees drain your accounts
Raiding your retirement savings
Fortunately, this article not only identifies the traps, it also offers some useful how-to for making smart money moves instead. But again, it's not always quick and easy. It takes time and discipline. Anyway, check it out!
So, I told you a few of the money mistakes I made – mostly when I was younger. How about you? Did you make a few? How did you climb out of it? What did you learn? Let us know over at the MindField Online Facebook page!