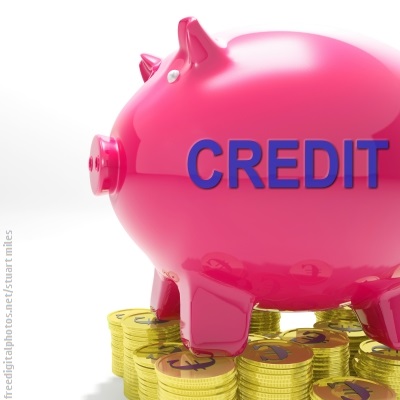 Funny how your credit score can be this mysterious, intimidating thing. At our house, we don't use credit cards, we pay our bills on time, etc. IN THEORY, our credit score should be A-OK. But I'm in no hurry to crack open my Experian report to confirm my FICO score. It freaks me out.
Other folks don't have a choice. If you have been turned down on a loan, or maybe you got approved but with crappy conditions and interest rate, your credit score is something that's right up in your face.
Like anything else we build up in our minds, though, your credit score – and fixing it if necessary – doesn't have to be this huge intimidating thing. According to DailyFinance.com, there are "7 Ways to Raise Your Credit Score in 2016."  Let's hit the highlights…
Get your credit report, and report any errors you find: What kinds of errors? Read the piece.
Get a new credit card, and use it sparingly: Utilization rate is very important – your actual debt versus your debt limit. If you can raise the limit by getting another card (and not using it!!) you can lower your utilization rate. (I did not know this!)
Make payments more frequently: Your credit report is one of those "snapshots in time." With more frequent payments, you're more likely to have a better-looking snapshot.
Make larger payments: At least, make more than the minimum payment.
Pay off the card that is closest to being maxed out.
Become an authorized user: Sort of like having your dad co-sign for your first car, I think. Piggyback on someone else's credit score. All the usual risks apply – oh, you bet they do!
Commit to keeping it simple: Make your payments, carry less debt and don't have a bunch of credit cards!
So, a plan, some discipline, and a few tricks. Not so intimidating! There is a lot more info at the original article, so check it out! Are you going to get a grip on your credit score this year? Have you already done it? How did it go? Let us know over at the MindField Online Facebook page, and have a great weekend!