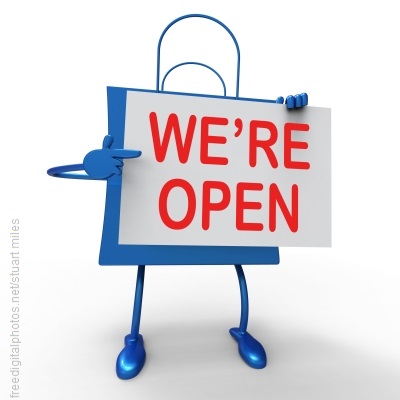 It's a mixed economy, of course. There are winners and losers in the retail world. How can you tell which is which? According to National Real Estate Investor, it's a matter of which retailers are opening stores, and which are closing them.
It's a mixed bag in 2015. The number of big national retailers planning to expand their operations and open new stores in the next year or two is pretty encouraging. At the same time, there are also big bankruptcies and store closings.
Winners:
Craft stores, specialty apparel sellers and salons/spas.
Bed Bath & Beyond will open 140 stores in the next 2 years.
Urban Outfitters will open 120 stores.
Cosmetics…Sephora will open 100 new stores, Merle Norman opens 300
Furniture… Aaron's will open 300 new stores. Isn't that one of those Rent-to-Own places?
Fast food and dollar stores
Losers:
Toy stores and book stores
A&P Supermarkets (bankruptcy)
Any of your favorites on the list? Do you see the economy improving or still struggling? Probably a little of both. Anyway, drop us a line at our Facebook page, and have a great weekend MindField-ers!