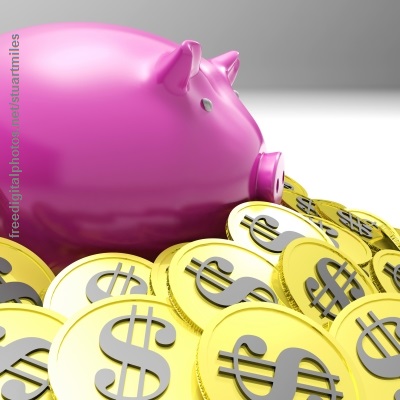 Time for the ol' Friday standby: Money saving tips! There's a realy good piece at The Simple Dollar called "How to Save Money: 100 Great Tips to Get You Started." Lots of common sense – and otherwise – ideas, some straight out of everyday life, some that require making some changes. Let's take a look at some highlights.
51. Don't fear leftovers: I had an ex-brother-in-law who would dump whatever was left after the meal into the garbage – like, two more meals! Apparently this was some declaration of independence from his crappy childhood. It's your money, man.
52. Go through your clothes: You know how they say "shop from your pantry?" Avoid buying things you already have? Same thing. You probably have a new pair of pants in the closet you have never worn. (I know I do.)
53. Brown bag your lunch: My wife does it every single day. It takes planning to keep from being boring, but you really save.
54. Learn how to dress minimally: Mix and match to make several outfits. Or, do like me and keep shirts for 20 years!
55. Ask for help and encouragement from your inner circle: I don't know…it would have to be my SERIOUSLY inner circle. The hardest thing to admit to friends is that you may have money problems.
56. Try to fix things yourself: My dad was a construction worker. I am a writer. So that's my handicap. But I HAVE taught myself things, and I have saved over the years.
57. Keep an idea notebook in your pocket: for me, it's on the nightstand. I am forever bolting awake with some idea. If I don't write it down, it's gone.
58. Invest in a deep freezer. BUT…only if you use it. That seems like a big IF for me.
59. Look for a cheaper place to live: I knew a couple that moved to Kansas. They realized they were saving so much money that they started traveling extensively. So, I guess they didn't actually save, but they got to do something fun that they wouldn't otherwise.
60. Check out free events in town: Excellent idea, but you have to keep up. I am always discovering that cool thing that happened yesterday!
As always, just the highlights. More ideas, and more detail, at the original piece, so check it out! How about you? See any good money savings here? Have you tried them? Do they work? Let us know over at the MindField Online Facebook page, and have a great weekend!