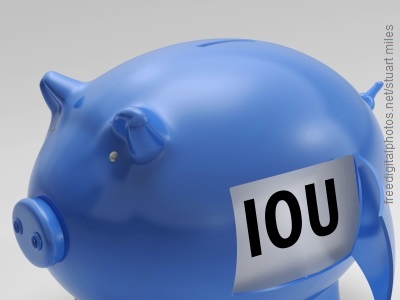 We quote money dude Dave Ramsey from time to time here. Primarily because he's not a know-it-all or a scold; he always seems to offer you HOPE, even when your financial situation is garbage. And this is another good example. This one is called 25 Myths Broke People Believe.
Broke is something you're just passing through. We've all messed up by believing some of the prevailing money myths in our culture. The turning point comes, however, when you're willing to own up, claw your way out, and never live in the lie again.
He asked his readers to record the things that their broke friends and relatives say about their condition, and here are the highlights:
I'll save more next year when I'm making more money.
At my age, it's too late anyway.
What's wrong with a 72-month car payment?
We'll pay it off when the tax return comes in.
I'll start my budget next month.
I'll worry about the future when it gets here.
I must be able to afford it if I was approved for the loan.
I work hard. I deserve it.
My rich grandparents are going to leave me money.
There are many more tips (and excuses) at the original piece, so check it out! As Dave says, "To win with money in the long term, you have to stop making excuses in the short term." Have YOU used any of these money excuses? I know I have! Have you wised up? Let us know over at the MindField Online Facebook page!