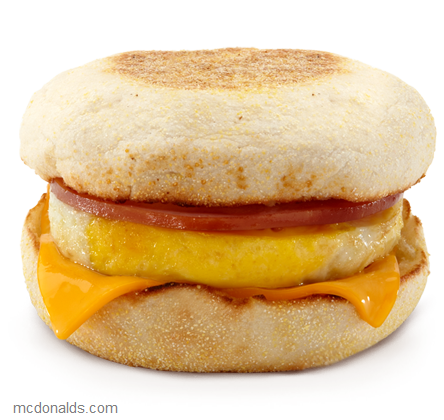 So, today is the day: the day McDonalds begins serving breakfast all day. If you watch the foodie news (who doesn't, right?) this started as a rumor many months ago, along the lines of "OMG you guys, have you heard?"
This was probably about the time Taco Bell started breakfast. Many people laughed about that, too, but breakfast has quickly jumped to 7% of Taco Bell's business, and is wildly popular on the West Coast.
So, the answer to "Why is McDonalds breakfast all day considered news?" is that it's BIG news to McDonalds and its shareholders. And it's likely the first big news in a while that doesn't have the franchisees and store managers tearing their hair out.
According to some, a few of Mickey D's recent menu introductions are items that are hard to make, take time to make, cost too much, and they have to keep fully in stock – even though nobody orders them. Hint: if you see a commercial for some new item, and you say "that seems odd for McDonalds…" BINGO.
Breakfast is something they already do. People like it. It's the only reason some people go there. So it makes sense that if I love a McMuffin, I might visit more often – even at 4:30pm!
So, how about you? Is this big news to you, or just a shrug? Is breakfast the only time you visit, and will this make you visit more? Let us know over at the MindField Online Facebook page. Order up!