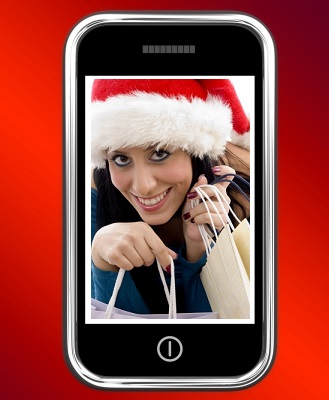 When we first did a piece on Holiday shopping apps – about 4 years ago – the "gee-whiz" developments were apps that helped you remember where you parked your car, or ones that had detailed maps of malls across America.
They have gotten smarter since then. Some of this year's highlights (and no, these are not endorsements) include the following:
BuyVia: Price comparisons, mobile couponing, price alerts and product reviews — along with secure online shopping.
Clutch: Store all your coupons, as well as loyalty and gift-card data with this app.
Favado: Cut your bills by comparing real-time sale data from more than 65,000 supermarket and drug stores nationwide.
Goodzer: Compares prices on products ranging from deodorant to little black dresses carried by stores in your neighborhood.
Ibotta: Receive cash rebates for everyday purchases in over 80 stores.
Pounce: See a product you've been looking for advertised in a circular or catalog at a great price? Snap a photo of it with your iPhone and this tool lets you buy it directly from the retailer in two clicks.
PriceGrabber: Scan products' barcodes while shopping to see whether other retailers offer lower prices.
PriceJump: Scan bar codes and compare prices from stores near them and at more than 5,000 online vendors.
RedLaser: Scan an item's bar code to compare prices at thousands of online retailers and local walk-in stores.
RetailMeNot: Collects coupon codes and sale information from a range of retailers and lets you bookmark your favorite stores so that you can check for discounts while you're shopping.
ShopAdvisor: Search for your desired item (or scan its barcode), save it to your shopping list, and wait. The app will alert you when its price drops at any store.
Shopkick: earn rewards simply for browsing — no purchase required.
Download Smart!
A final note – wherever you choose to download your new apps, there should be a rating/review system to give you an idea if this app is worth it, and if it is "safe" to download. Always check the ratings and reviews!
Holiday Shopping App Links:
Have you downloaded any exciting shopping apps for the Holiday Season? Let us know over at the MindField Online Facebook page, and have a great weekend!