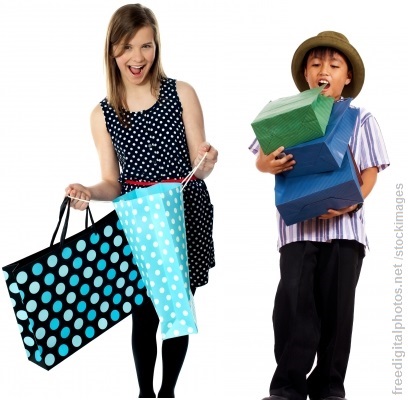 Update!
If there's one thing that takes the sting out of Back to School shopping, it's saving money. Fortunately, this is the time of year when many states have tax free weekends for shoppers, typically good for clothes, shoes and school supplies and computers. Offers.com has compiled a list for 2015. The list is smaller than in some years past, because several of the Gulf Coast and Atlantic states cancelled their Back to School weekends in favor of Hurricane Preparedness. Also, a few states have outright repealed it, because they want that sweet, sweet tax money!
Here are the Confirmed dates for Tax Free Back to School shopping:
2015 Tax-free Weekends
Alabama: August 7-9
Arkansas: August 1-2
Connecticut: August 16-22
Florida: Two this year, August 7-16 and September 19-21  
Georgia: July 31-August 1
Iowa: August 7-8
Louisiana: August 7-8
Maryland: August 9-15
Mississippi: July 31-August 1
Missouri: August 7-9
New Mexico: August 7-9
NEW! Ohio: August 7-9
Oklahoma: August 7-9
South Carolina: August 7-9
Tennessee: August 7-9
Texas: August 7-9
Virginia: Aug. 7-9
Did we miss any? Anyway, there's MUCH more detail at the original article! There's also a nice graphic boildown HERE. Also, you can check with your state Department of Revenue for details.
Have you done the tax holiday for back to school? Have any tales of big savings? Leave a comment at the MindField Online Facebook page.