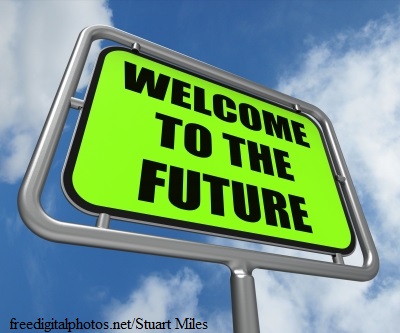 When I think of "Future Shopping," I think of George Jetson trying to give his wife a twenty, but she takes the whole wallet instead! Anyhoozle, there's an article in the Wall Street Journal on the future of shopping entitled, oddly enough, The Future of Shopping. The basic nugget o' wisdom goes like this:
Thirty years down the road, much of the change in retail is going to be driven by a complete reformulation of the relationship between how we make the stuff, how we sell the stuff and how we consume the stuff.
Here are some of the predictions:
Malls become "Alls": I can remember our mall back in the 70s had not one, but two grocery stores in it. That seems ridiculous now but, apparently, it will be coming back. Aside from clothing, food and electronics, you will see "gyms and innovative fitness centers, medical services and even schools, grocery stores and luxury spas".
Artisanal everything: Handcrafted clothes, furniture, foods, etc. "This is about the counter trend of being local. It is about a need to be different and nostalgic for things that are timeless and somehow pure."
Highly personalized clothing: Super-precise tailored measurements for clothing made immediately by robots. They're already doing it in Korea!
A Different Kind of "Mobile": They're doing this in Charleston SC already. There's a restaurant on the well-to-do/upscale tourist part of town. They have long waits, so on weekends, this truck full of upscale ladies apparel/accessories parks outside the place to take advantage of the captive. ("Go ahead, honey; I'll be in the bar." – Me)
Are you seeing some of these already? Which ones? Let us know over at the MindField Online Facebook page!