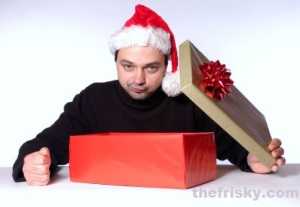 Yesterday, we posted a little piece on Facebook, wherein Miss Manners threw some serious shade on people who make and hand out Holiday gift wish lists. What did you think? Personally, I'd rather have some idea of what to give. Gift shopping is stressful, and I want to get it right. On a selfish tip, I would also like to RECEIVE the right thing, as well.
Apparently, the things we DON'T want to receive are common enough that Consumer Reports has compiled a list, based on a survey of 1500 adults. What do we NOT want this year? Here are the top 5:
Hard liquor: 25%
Flowers or plants: 23%
Home décor: 13%
Books: 8%
Kitchen items: 7%
Interesting that booze is so high on the list, while wine is much farther down. Anyway, there are more details in the original, so check it out!
What do you think? Is making a list of what you want a bad thing? Is making a list of what you DON'T want even worse? Let us know over at the MindField Online Facebook page – because there are only 9 days left!!