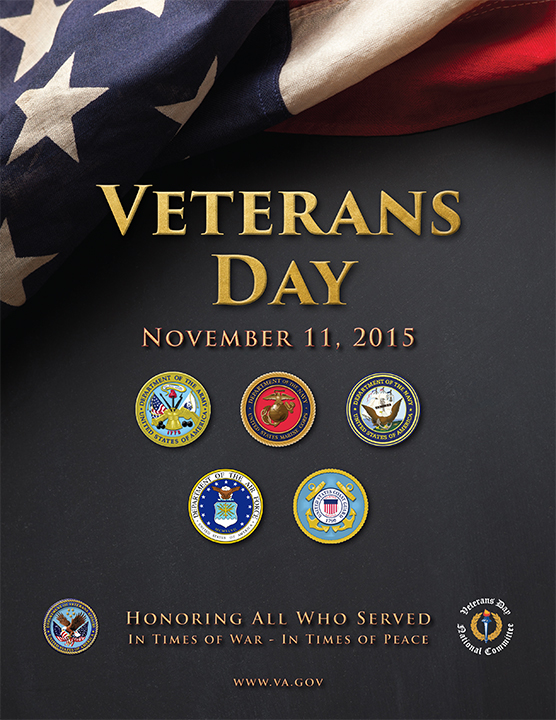 First off, a big thanks to our veterans, active military and their families! Now, go out and enjoy your freebies, such as a free haircut at Great Clips, a free Bloomin' Onion from Outback, or a car wash at Sheetz! The list of participating retailers is long, and these are just the big national chains. There are likely many smaller retailers in your locale showing their appreciation. And you will probably want to call ahead to make sure.
Here's a link roundup of the bigger deals, along with some links for further information. Enjoy… and be sure to thank a veteran today!
2015 Free Veterans Day Freebies!
Applebee's: Free meal
Bob Evans: Free all you can eat hotcakes.
Carraba's: Free appetizer all week
Chili's: Free meal
City Barbeque: Free sandwich platter
Denny's: Free Grand Slam
Fatz Eatz & Drinkz: Free Calabash Chicken
Friendly's: Free breakfast, lunch, or dinner
Golden Corral: Free meal
IHOP: Free meal
Little Caesars® Pizza: Free pizza or $5 Lunch Combo
LongHorn Steakhouse: Free onion and drink
Max & Erma's: Free Cheeseburger Combo
Olive Garden: Free entrée
On The Border: Free "Create Your Own Combo"
Outback Steakhouse: Free Bloomin' Onion and a non-alcoholic beverage.
Red Lobster: Free Appetizer or Dessert, Mon-Thurs
Red Robin: Free Double and Fries
Shoney's: Free All-American Burger
Sizzler Restaurants: Free lunch
Smokey Bones: Free meal
Starbucks: Free tall brewed coffee
Texas Roadhouse: Free lunch event
T.G.I. Friday's: Free lunch
Tony Roma's: Free half rack Baby Back Ribs
Uno Chicago Grill: Free individual pizza or entrée with purchase
And here are your links. Enjoy!