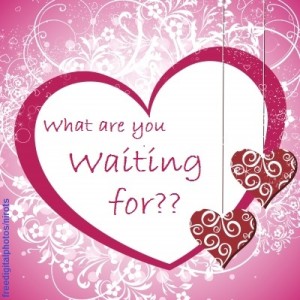 As I research the annual "Last Minute Valentine's Day Gift Ideas" piece, I am always amazed at some of the nutty suggestions they come up with. "Hey, dudes. Remember how you couldn't even drag yourself into Walgreen's and pick the simplest gift off of the shelf? Well, certainly you have the time and talent to make her a cute, handmade leather coin purse in the shape of a heart…by this Saturday!"
So, as a public service, I have done a web search for all the last-minute guys and gals out there. Some of these Valentine's Day gift suggestions are pretty basic (breakfast in bed!) and some are pretty innovative (new apps that connect you with people selling their dinner reservations.) Either way, you're sure to get some ideas. Enjoy!
So, did you get any Valentine's Day gift ideas? Do you have any to share? Let us know over at the MindField Online Facebook page. Hurry – time's running out!