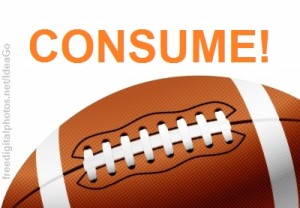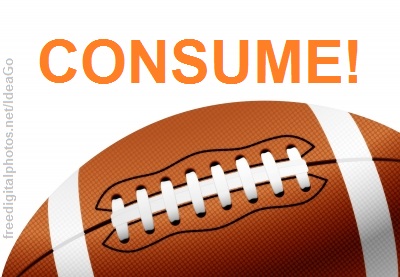 As I say every year, it's fun to see which companies have paid the NFL millions of dollars to be allowed to use the words "Super" and "Bowl" next to each other, and which ones have to settle for "the big game" in their TV commercials!
Anyhoozle, who ya got? Seahawks or Patriots? As a perpetually disappointed Cincinnati fan, I don't have any skin in the game. But it's still fun. I don't do the whole party preparations thing (that would require having friends) but a LOT of people do. And they spend a LOT of money!
Here, courtesy of the National Retail Federation, is your "Super Bowl 2015 by the Numbers!"
184 million: number of US television viewers
$14.3 billion: total spending for food, party supplies, team wear, etc. (oh, and BEER.)
$77.88: the average spent per person
9%: people who will buy a new TV for "the big game"
43 million: will host a Super Bowl party
13 million: will watch at a bar
Interesting, the press release is full of the "renewed consumer confidence" angle, and that is how they are basing their predictions. We shall see…
So what are your plans for Super Bowl? Having friends over? How much will you spend on snacks (and BEER!)? Let us know over at the MindField Online Facebook page, and have a great Super Bowl weekend!