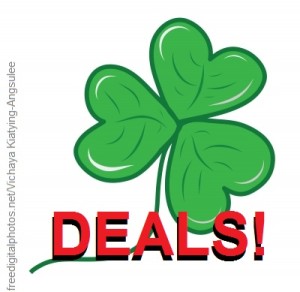 Each month, we take a look at the best deals/bargains/values for that month, as well as the items to avoid. So here are your buy/avoid links for March 2015!
So, what's your best bet for March values? Anything to do with Spring cleaning. Frozen food (March is Frozen Food Month, because there is a month for everything!) Winter clothes. Anything to do with travel, because we are sick of sitting in the house all winter. Last year's electronics – especially Android devices. Post-Valentines (but pre-Easter!) chocolate. It is also a slow time for home improvement contractors, so they are looking for work and ready to deal!
Now for your linking pleasure, here is the rundown from sources across the fruited plain.
Was this helpful? Did they miss any March deals? Let us know over at the MindField Online Facebook page!