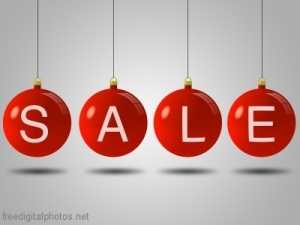 So, are you looking for deals during December shopping season, or are you just trying to get through the month in one piece? Probably a bit of both.
Believe it or not, there's more to December retail than Christmas shopping. So, if you're looking to save some money, there are deals to be had. Travel is generally cheapest between now and Christmas. Thrift stores have some of their best selections right about now, between people cleaning up for holiday parties and those making last-minute donations for tax purposes. Gift cards often carry extra incentives and gimmes this time of year. Heck, even BOOZE is cheap in December!
So, in the Holiday spirit of giving, we have scouted the web for some savings links. Enjoy!
Can you think of any other good deals (or bad ones!) for December? Let us know over at the MindField Online Facebook page – and happy shopping!