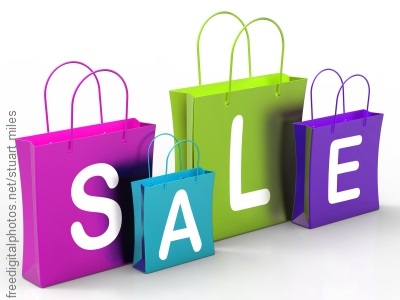 If you're like me, July can be a time when your brain takes a break, and leisure and relaxation can take over. But don't let your bargain-brain go to sleep just yet…there are good deals to be had!!
4th of July Sales: Swimwear, suits and watches seem to be the popular items.
Air Conditioners: Not the best summer buy, but if you must, July is best. Prices take a 15% dip between June and August.
Back to School sales: Or "BTS" if you're super-cool. BTS sales start taking off in July, with computer and laptop sales leading the way.
Food, dude!: Take advantage of the various deals of the "It's National _____ Day!" variety, such as fried chicken day, pecan pie day, ice cream day, etc.
European travel: The "strong dollar/weak dollar" thing is a wheel that keeps on turning, but the dollar strong right now, making foreign travel more accessible.
We tooled around the web to spot a few articles that can help lead the way to summer savings, so take a look!
So, get out there and consume like a good little consumer…but be smart about it! Know any other good July deals? Let us know over at the MindField Online Facebook page, and heave a great weekend!