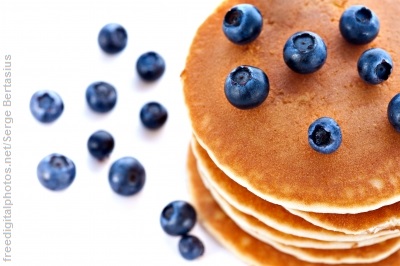 If you like Free, and you like Pancakes, then you are sure to love FREE PANCAKES, and this is your day. March 8 is National Pancake Day, and retailers all across the land are getting into it.
Of course, the big star is International House of Pancakes. IHOP uses the day to support Children's Miracle Network Hospitals, offering "a complimentary short stack of buttermilk pancakes to anyone who wants one from 7:00 a.m. to 7:00 p.m. IHOP asks you to donate what you would have spent for that meal to the Children's Miracle Network Hospital. If you make a donation of $5 or more, you get a coupon good for $5 off their next visit." Fortune Magazine
IHOP has managed to giver over $3.5MM to the charity over the past ten years. Learn more at www.ihoppancakeday.com.  If you happen to be in Dayton Ohio today (and as a Dayton native, I ask, why not?) You can enjoy your pancakes with Miss America.
But IHOP isn't alone.  Waffle House is giving away free hash browns on March 8. And Denny's is offering 20% your check today. Peet's Coffee and Tea is offering half-price drinks, and Noah's and Einstein Bagels are also doing a 20% off deal.
Finally, if you are a pancake purist, you may enjoy tracking down the best pancake places in every state. "These Are The BEST Pancakes In America." See any names you recognize?
So that's today's earth-shattering pancake news. You're welcome. Any pancake fans out there? I enjoy them, but they aren't my go-to item. How about you? Let us know over at the MindField Online Facebook page!