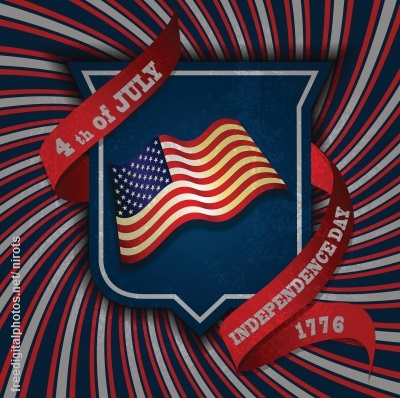 Here's a lightweight Friday/holiday piece for ya! It's my birthday, my wife has the day off, and you, if you're at work, are probably counting the minutes before the boss says you can punch out at 3:15. Savor the flavor!
And then head to the store and spend $6.7 billion!! That's the estimated total for all of our Independence Day fun for 2015.
Let's break it down, courtesy of the National Retail Federation, if you are actually still reading this.
64%: will attend a barbecue
$71: spent per household, up from $68 last year
23%: still haven't bought their red, white & blue accessories
43%: will watch (lame but still fun) fireworks
12%: will attend a parade
33 million: will take a weekend trip
As for me, we're heading to the beach. And, unfortunately, the married couple that throws the BEST Independence Day barbecues is splitting up. TMI, I know.
How about you? Do these numbers sound about right? What are YOUR Independence Day plans? Let us know over at the MindField Online Facebook page, and HAPPY INDEPENDENCE DAY!