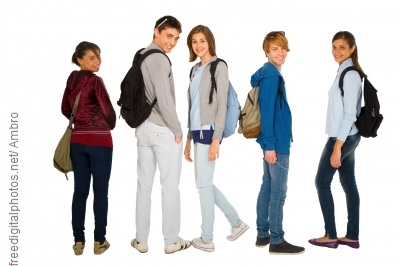 Still one of my favorite commercials, the Staples (right?) back to school ad "The Most Wonderful Time of the Year." Mom and Dad euphoric, kids completely depressed. Funny because it's TRUE. I have said it before: I always saw the summer as an extended weekend. June was like Friday night. July was Saturday. August was one long, depressing Sunday.
Oh well. At least I didn't have to pay the bills. And that's our topic today: back to school spending 2015.
So what's this year's tally? What are the trends? Let's take a look, courtesy of the National Retail Federation. The short answer is that Moms and Dads are looking for ways to make that book bag and lunch box last one more year instead of buying new.
42%: How spending has grown since 2005
9%: Spending decline from last year
$630: Average spending per family, down $40 from last year
$68 billion: Total spending for K-12 and college
There are a few good articles that track our back to school spending for 2015….
How about you?  Do you plan to spend more? Less? About the same for back to school this year? Let us know at the MindField Online Facebook page…and have a great weekend!