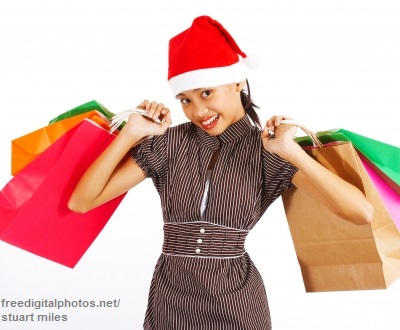 Jumping the gun? I don't think so.
A survey for CreditCards.com conducted in the first week of September found that 14 percent of people had already started their holiday shopping. Roughly the same number said they planned to finish their shopping earlier this year, and 2 percent said they'd already completed theirs. NBCNews.com
There has already been a trickle of holiday shopping going on. In fact, Walmart started holiday layaway back in August, and Kmart followed suit in early September. Just watch, though…come Sunday, the day after Halloween, it'll be on like Donkey Kong! So why not prepare yourself with some early holiday shopping tips?
Buy Now!
Denim: 40 to 60% off right now.
Summer clothes
Outdoor stuff: Low, low prices on camping, patio, etc.
Toys: A mixed bag. Everyday playthings are priced low, but you'll want to wait to buy this year's hottest toys.
Buy Later!
Electronics: Wait for Black Friday
Decorations: Wait until closer to the holidays
Also!
Look out for price-matching. It will get more aggressive in November.
As always, these are just the bullets. More deets at the original piece, so check it out! My own shopping list is pretty modest, but I am all for getting the headache out of the way as quickly as possible.  (Getting the hassle out of the way…THAT's the Christmas spirit!) How about you? Have you already started your holiday shopping? Don't tell me you're done already! Let us know over at the MindField Online Facebook page!