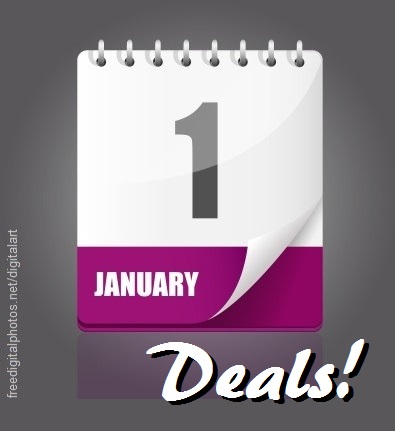 Personally, I am in a bit of a spending hangover after the Holidays. Sometimes, though, our spending is dictated not just by need, but by the calendar. If you have a need in your household, there is likely a "best time" of year to purchase that thing. So let's take a look at your best buys for January, as well as some things you might want to wait to buy  later.
Buy it in January:
Suits from last fall
Big Appliances left over from the previous September rollout
Carpet and Flooring: lots of home remodels happen in time for Holiday parties. What's left at the home center will now be on sale
Christmas Supplies and Decorations: Naturally. We just saved 80% on decorations and cards at Michaels!
Winter clothes
Cars: People buy cars in spring. Right now, they are just sitting on the lot.
Fine Jewelry: Christmas and Valentine's, January is DEAD at the jewelry store. Take advantage!
Big Ticket Electronics: Remember we talked about the Consumer Electronics Show? All of those amazing rollouts will begin happening, and the old stuff must go!
Fitness Gear and Health Clubs: Resolutions, man!
Furniture: The new models come out next month. The old stuff must go!
Star Wars Merchandise: We talked about this earlier. At some point, everything there is to have, is HAD. Buy the leftovers!
Bedding: Of course, it's White Sale month. Linens and bedding are cheaper now.
Skip it in January:
Luggage: wait until closer to Spring Break.
Tax software: Wait until closer to Tax Day
Gaming Consoles: Wait until April
Big Screen TV's: Unlike the rest of electronics, TVs are usually cheaper in February
Mattresses: Again, unlike the rest of bedding, mattresses are a better deal in February.
So, there is a (hopefully) useful list of purchasing Do's and Don'ts for January. Links are below. How about you? Any planned purchases this month? Let us know over at the MindField Online Facebook page, and have a great weekend!
The Best and Worst Things to Buy in January