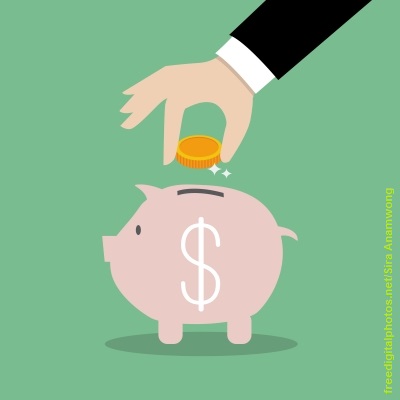 I have been brainstorming lately – looking for ways to cut costs and generate more income. Sound familiar? So, something with the title "How to save money: Start your financial savings plan with these 18 simple tips" definitely caught my eye! From Today.com, this article offers a bunch of interesting ideas for saving on taxes, housing, transportation, food and healthcare. Here are some highlights…
Tax savings tips:
Saver's credit: get credit for the dollars you put in your 401k
Itemize job hunting costs:If your job hunt expenses reach 2 percent of your income, you can write them off!
Use tax software: It's usually cheap, and it hunts for deductions you might miss.
Housing savings tips:
Challenge property tax bills: My mother did this, and she saved a bunch!
Reduce utility costs
Shop around for insurance breaks
Transportation savings tips:
Buy a cheaper car
Pocket your gas savings
Hunt for lower car insurance
Food savings tips:
Set a personal policy: Limit the times you eat out or order in.
Shop your pantry: Don't buy groceries you already have. (I am BAD about this!)
Healthcare savings tips:
Shop around for lower prescription prices
Ask if tests are necessary: I have been burned on this one. Apparently, saying "Money is really tight, so I need to limit this to whatever insurance will pay" wasn't clear enough. So, please, pile on $1000 in unnecessary tests!
I hope these are useful. Be sure to read the original piece for more ideas and explanation. Are you looking for ways to cut back and make more money? Are these good ideas? Can you think of any others? Let us know over at the MindField Online Facebook page!