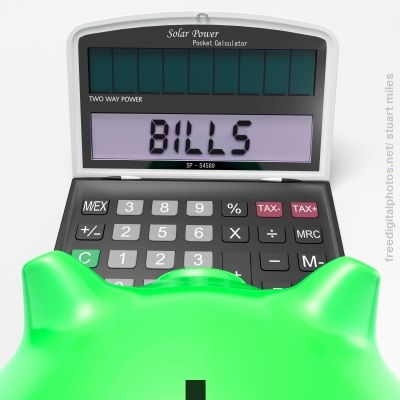 The opening line of this article is a direct hit (for me, anyway.) "Does the thought of haggling over your monthly bills make you break out in a cold sweat? You're not alone…"
Man, do I hate to haggle. I only do it once every six years or so when it's time to replace one of the cars. At a yard sale, if they want $3, I pay it! So, the idea of calling up your cable company, the landlord or the wireless provider and negotiating monthly bills is a no-go for me.
But your mileage may vary. And that extra 10 or 15 bucks here and there can add up to real savings. So, this article in GoBankingRates.com, "6 Basic Bills You Should Always Negotiate," may appeal to you. Here are the bullets:
Medical Bills: I have heard of taking extra time to pay these, but actually cutting the price? There are online resources that tell you the average or "fair" cost of procedures, to give you a haggling starting point.
Wireless Phone Service Bill: Do your research, know your provider's competition (and their plans and prices) and you can almost always save money.
Cable or Satellite TV: My mother's favorite haggle! You got a sweet deal when you signed up. Now, it's about to expire. Tell them you're going to switch if they don't play ball. They usually will.
DSL Internet Service Bill: See Cable/Satellite TV
Rent: Didn't expect to see this one. If you are a long-standing tenant, solid record, good credit – and it's a renter's market – go for it. There's a rule in renting: It's easier to keep a tenant than find a new one.
 School Tuition Bills: Another surprise. More than one kid attending? Ask for a group rate.

As usual, these are the highlights. You'll find valuable online resources (and a bonus 7th tip!) at the original piece, so check it out!  How about you? Are you a haggler? Have you tried any of these? How did it work out? Let us know over at the MindField Online Facebook page!