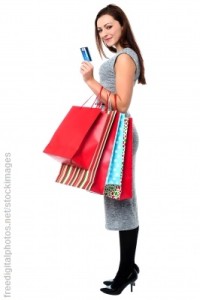 If retailers could accurately, scientifically predict customer satisfaction…then every store would be a success! But there are so many variables. And new technologies keep changing the game every year. And, while the recent results aren't HUGE declines,  customer satisfaction is down overall.
So, to hear that consumer retail satisfaction has declined for the first time in 4 years, is a bad sign. Basically, the old-school brick-and-mortar stores are down, and online stores are up.
The American Customer Satisfaction Index surveyed almost 9,000 consumers (and if you know anything about surveys, that's a big sample!) Here's what they learned about customer satisfaction. Do these percentages of LIKES sound familiar to you?
Department/Discount Store Scores: Nordstrom 86% LIKE, Dillard's 81%, Kohl's 80%, Target 80%
Supermarkets: Trader Joe's 85%, Wegmans 85%, Publix 82%,
Drug Stores: Rite Aid 78%, Walgreens 77%. CVS 75%
Specialty Retail: Costco 84%, BJ's Wholesale Club 81%, Sam's Club 80%
Lowe's beat Home Depot
Internet Retailers: Amazon, at 86% is the top of the heap
So, do these results match your shopping experience? Let us know over at the MindField Online Facebook page, and have a great weekend!