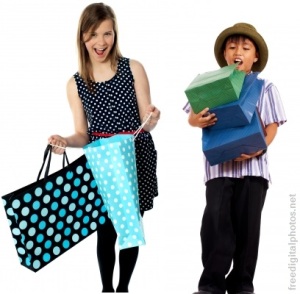 Not long ago I was going through some old photos. I found one of my class pictures – the one where the kids and teacher all stand together on a riser. I won't tell you what grade I was in, but the year was 1972. And I noticed it right away: not one kid was wearing a Hello Kitty or NASCAR or Mountain Dew shirt. They just wore…clothes.
Commercializing our kids, marketing to children… some folks don't mind it. Some don't like it. Others say that this is just the way things are, and not much can be done about it.  Still others have decided to take a stand.
According to the Campaign for a Commercial-free Childhood (CFCC), too many kids are falling for the "values that dominate commercial culture—materialism, self-indulgence, conformity, impulse buying, and unthinking brand loyalty." So, with the Holidays coming up, they have nominated the following toys for (in their words) the worst toy of the year. This year you can vote for:
Fitness watch for 5-year-olds
Girl Scout Barbie with high-heeled hiking boots
Mini-mall set with every conceivable name brand in it
Tablet device for ages 0-5
McDonalds/Cartoon Network app for boys 6-11
Head on over if you care to.
I have tried to present this without comment, but what do YOU think? Is there too much commercialism in today's childhood? If there is, is this a horrible thing or are they making a mountain out of a molehill? Let us know over at the MindField Online Facebook page, and have a great weekend!